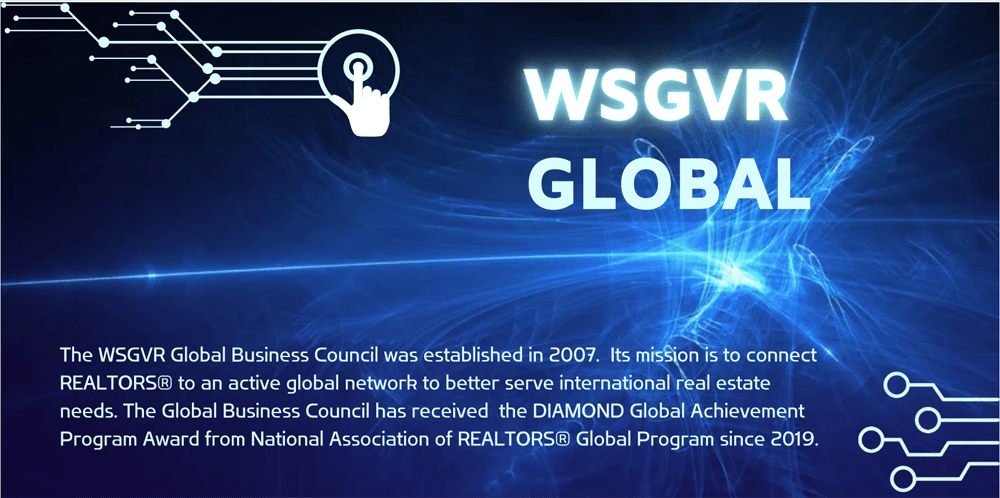 WSGVR is honored to have partnered with more than 18 real estate organizations worldwide. These alliances not only mutually connect real estate professionals throughout the world, but also create opportunities for them to conduct real estate business.
Click here for a list of global partners.
The Global Business Council offers annual events such as Global Summit, Global Culture Night, Certified International Property Specialist (CIPS), Inbound and Outbound Trade Missions to its Global Partners.  The Council members enjoy their monthly Taste of the World at five cities that WSGVR serves.