The page is in memory of the West San Gabriel Valley REALTORS' Past Presidents who passed away.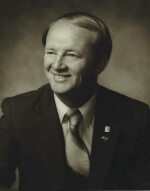 ERNEST (ERNY) HENRY
May 22, 1940 - April 24, 2023
Ernest (Erny) was born on May 22, 1940 to his parents, James and Veronica Henry. Growing up, Erny cultivated a deep love of ice cream after working at Leo's Ice Cream shop as well as honing a very unique dance style all his own which unfortunately, for Erny, never went mainstream. During his years, the strong bond he had with his brothers, Bill and Jim, built a foundation for an incredibly strong and tight knit family that has celebrated many a holiday together throughout the years and continues on strong but soon may need a small stadium to contain the whole family!
Erny pursued a career in Real Estate eventually becoming a broker running his own business, Morgan Realty.  Real estate was his passion and his second home.  "I am selling 'homes' not houses" he would often say.  In that pursuit he acquired many meaningful friendships that he valued dearly.
Throughout Erny's life one thing was consistent, his love for his family and friends and the time spent with them. Friends and family were his true bliss!  Helping friends and family and spending time with them was the most important and his favorite way to spend time in life. One of his favorite ways to do this was to cook for his various "families", work, friends and relatives whether it be carnitas, ribs, chili, fish tacos, etc.
Erny was the past president of WSGVR in 1984.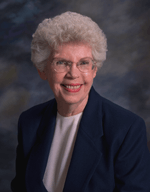 LORRAINE MORRISON
May 3, 1928 - August 18, 2022
Lorraine Tookey Morrison, passed away on August 18, 2022, at the age of 94.  Lorraine was President of our Association in 2001 and she was REALTOR® of the Year in 1992.
Ms. Morrison had served our real estate industry in early 80's until she became WSGVR president in 2001.  She has served on a variety of our association's committees before taking the rein of presidency.  Here is her timelines with the association and other organization:
1982 – Woman Council Treasurer
1983 – Woman Council Vice President
1988 – 1989 Local Government Relations Chair
1990 – Grievance Chair
1991-1999 – WSGVR Board of Directors
1995 – Secretary & C.A.R. Director
1999 – Arbitration & Pro Standards Chair
2000 – Vice President and MLS Chair
2001– President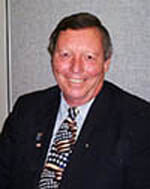 ROBERT W. BODKIN II
March 4, 1947 - January 10, 2022
Bob was born in Los Angeles, California, on March 4, 1947. He passed away on January 10, 2022, at the age of 74 at his home in the Silverton Hills.
He grew up in Alhambra, CA. Bob earned a B.A. in Marketing & Finance at California State University, Los Angeles. He is a Vietnam veteran, who has been a very successful Real Estate Broker for 50 years. Bob was active in Cursillo retreats for many years. He was an avid golfer, a prolific gardener, and enjoyed playing cards with his family.
Bob was a kind and generous man, ready to provide assistance to anyone in need and was deeply devoted to his Catholic faith. He was an active member of St. Dorothy's Catholic Church in Glendora, CA. An evangelist at heart, Bob enjoyed passing out Catholic books to parishioners on special Holy Days. He prayed the Rosary and attended Mass daily. Bob was a shepherd and led others to connect in some way with Jesus Christ.
Bob was in the process of moving to Oregon. He bought many buildings including the Wilco building in Mt. Angel which recently burned down.
He was preceded in death by his parents, Robert and Helen Bodkin and his sister Diane Wurtz. He is survived by his sister Barbara Hettwer (Hubert), and five nieces and nephews.
Bob was the two-time past president of WSGVR in 1991 and 2003.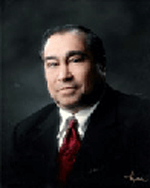 ARTHUR LOUIS LUNA
September 28, 1944 - April 27, 2018
Art is the 2011 President of the West San Gabriel Valley REALTORS® (WSGVR). Art is a Certified Financial Planner, (CFP), a Graduate REALTOR® Institute, (GRI) and a Senior Real Estate Specialist, (SRES). He is currently the Vice Chair of Membership and a Director of C.A.R. He is also an instructor for GRI, SRES, a certified zipForm® instructor and teaches monthly Orientation at WSGVR. He is the Owner/Broker of Pacific American Properties.
A REALTOR® for more than 19 years, Real Estate is a second career for Art. He was a Stockbroker and Regional Manager for a major Wall Street Firm for more than 20 years and was the first Mexican American Stockbroker in the United States. He has degrees in Business Administration, Finance, and Economics, as well as a Masters in Financial Planning. Art has been the President of many organizations such as Junior Chamber of Commerce, service clubs, and community organizations.
Art's three passions are golf, cruising, and cooking. He had cooked for the Association on many occasions at the old building. Art loves to travel and has been on 14 cruises. Art has a charity in Montebello. His Golf tournament raises money to keep kids from joining gangs and has raised over a million dollars. Many golfers are Celebrities and Sport Stars, and of course the Clipper Girls. He was tournament Chairman for over 10 years.
Arthur was a resident of Los Angeles, California at the time of passing.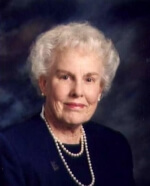 LORAINE LEFLER
Loraine Lefler, two-time Past President of the West San Gabriel Valley REALTORS® (1997 and 2004) passed away in 2011.  She remained continuously active at all levels, local, state, and national Association of REALTORS®.  She was extremely proud to be a C.A.R. Golden R member. Loraine was a 2011 Director and she was re-elected to another two-year term just last week. In addition, she sponsored a United Nation flag for the Association, which is displayed at the Association Auditorium.
In memory of Loraine, the Board of Directors had created a C.A.R. Scholarship Fund.  In addition, the Board of Directors dedicated its conference room under her name: Loraine Lefler Conference Room.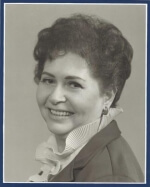 ROSE WYNN
October 1, 1925 – June 3, 2011
Rose was born in Detroit, Michigan to Max and Eda Satin, she was the youngest of five children. She moved to California and was the loving mother of Nettie, Steve (Steve Goetz WSGVAR Member, Coldwell Banker New Century), Rhonda and Adele.  She is survived by her children, seven grandchildren, two great-grandchildren and one on the way.
Rose worked hard all her life.  For over 35 years, she worked as a successful real estate broker.  Rose was President of the WSGVAR in 1982 and was REALTOR® of the Year in 1985.
She enjoyed acting in local theatre productions and was an accomplished singer and speaker and loved Disney movies.
Rose lived a full life and will be remembered by all who knew her for her generosity, compassion and her vibrant personality.