Make Your Voice Heard at Local, State, and Federal Levels
Local
WSGVR supports local candidates who understand your real estate concerns, wants and needs.
State
WSGVR supports the California Association of REALTORS® (C.A.R.) to support housing, real estate, private property rights and other REALTOR® issues in Washington D.C., Sacramento and in city and county governments throughout California.
Federal
WSGVR supports the National Association of REALTORS® (NAR) to advance public policies and candidates that build strong communities, protect property interests, and promote a vibrant business environment.
Information & Education
WSGVR keeps you informed of pending real estate-related legislation and regulatory changes that impact your business.
WSGVR educates you about how to get involved in the political process when it comes to real estate legislative initiatives that affect your business and your clients.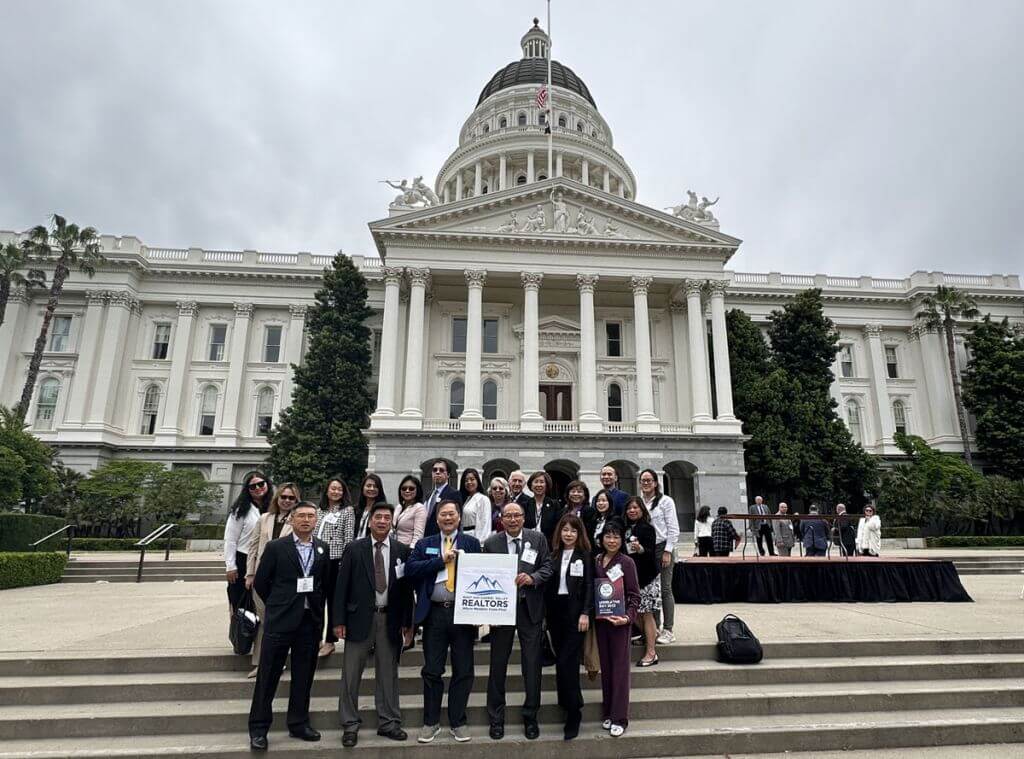 2023 Legislative Day in Sacramento