New Member Requirements
All new West San Gabriel Valley REALTORS® (WSGVR) members must attend, in person, a New Member Orientation program and complete the National Association of REALTOR® (NAR) Code of Ethics online training.
This requirement must be fulfilled within the first 90 days of membership. Failure to complete these requirements can result in termination of membership.
Upon timely completion of both requirements, members will receive the refundable portion of their Orientation deposit.
The New Member Orientation program, held monthly in-person at WSGVR Headquarters, covers topics necessary for you, as a REALTOR®, to conduct yourself professionally and ethically including Anti-trust, building your business, Multiple Listing Services, and basics of the Association.
2023 New Member Orientation Schedule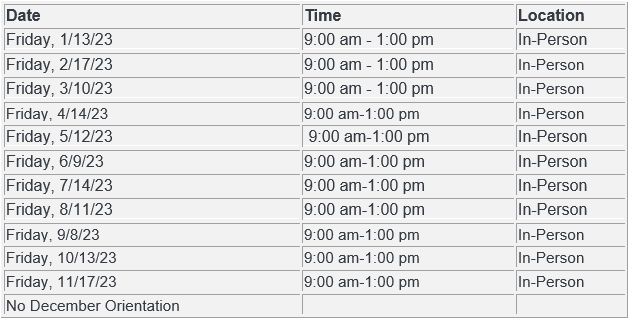 *As a courtesy to our members who arrive on time, once the program begins, late arrivals will be asked to reschedule for a later date.
A copy of your completion certificate must be emailed to membership@wsgvar.com  in order to acknowledge completion.
SCHEDULING CONFLICT OR QUESTIONS?